THEME VERSE: "Put on the Full Armor of God that you may be able to stand against the schemes of the devil." Ephesians 6:11
Dear Pastor's Wife,
I pray this Christmas season allows you time to reflect on our greatest gift, Jesus. 
The new year is right around the corner and it's time to start planning for 2023. After a few years of hiatus, I finally feel it is time for the Deep South Calvary Chapels to gather again for a Pastor's Wife focused gathering. 
This will be different from the East/West Coast PW conferences and is not designed to replace either of them, but to add something new. During this gathering, we will have a time of teaching and worship, but it will be followed up with "table talk" where you will have a chance to talk through the teaching and process how to apply God's Word to your life. This time will allow you to develop both in your relationship with God, and with other pastor wives as well. 
This year we are focusing on a passage from Ephesians chapter 6. Paul has spent 5 chapters exhorting the believer of our position in Christ and as a response to all God has done for us how we are to walk out our lives filled with the Spirit. Paul concludes the book with the final exhortation of how to be strong in the might of the Lord. We are given the description of the battle armor we can use to fight against the schemes of the devil. So much keeps changing in our world, I feel a reminder that the armor of God's power is just what we need. This is the goal of this pastors' wives gathering.
We have chosen for this three day get-away a resort located on Lake Lanier Island just north of Atlanta. This place is a wonderful atmosphere that allows you to really "come away". Full registration and other information can be found below. 
Who is invited? We have called this a Pastor's wife gathering but we know many churches have women in your church who are in a leadership position who serve alongside you. Who you invite is left up to your own discretion. 
If you have any questions please contact me personally. I am so excited about our time together. I encourage you to make plans asap as we feel this event will fill up fast.
Kathy Adams
Gathering Schedule:
Monday, February 6th: start time at 7:00pm
(check-in and dinner on your own)
Tuesday, February 7th: Full day of ministry with free time
(optional pontoon boat ride); evening of worship and teaching.
Wednesday, February 8th: 

Morning of teachings; conclusion by noon.
Speakers:
Our own Deep South Calvary Chapel Pastors wives
Two-part registration below.
Heidi Hoppe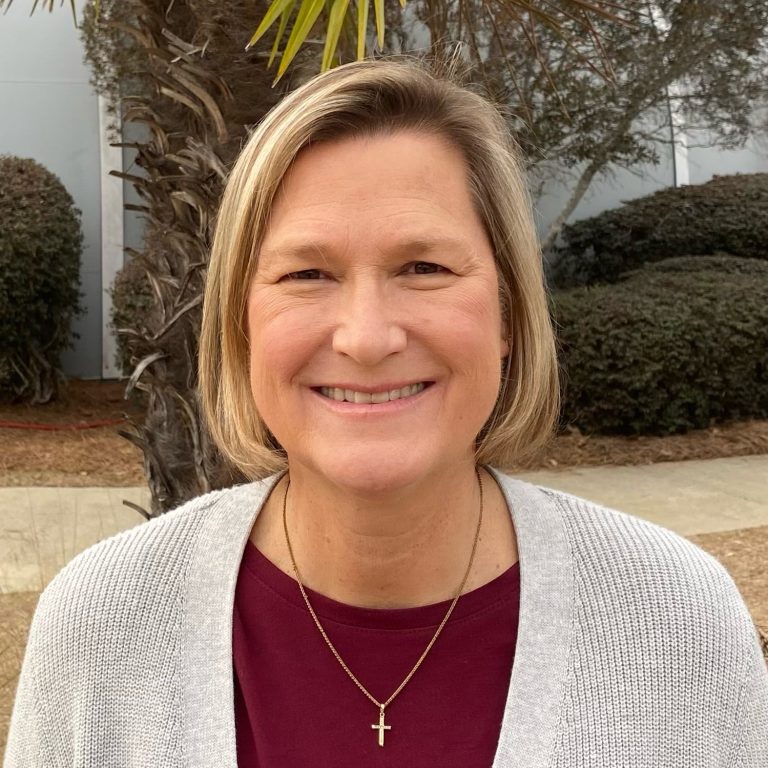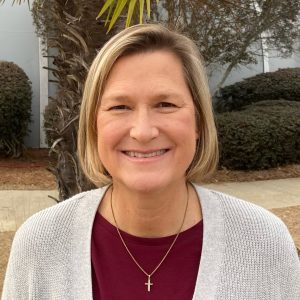 Heidi is married to John Hoppe, the pastor of Calvary Chapel Lexington, SC.  Together they have planted three churches and have served at CC Lexington for over 25 years.  In this season of life Heidi is overseeing the women's ministry, helping women to grow in their relationship with Christ and with each other through discipling them and teaching them God's Word.  She also serves part time in the church office helping with administrative tasks.  John and Heidi have been married for over 36 years.  They have four married children and have been blessed with three grandchildren who she spends as much time with as she can!
Ashley Aschleman
Ashley is married to Pastor Brennan Aschleman of Calvary Northeast in Columbia SC. Ashley and Brennan have three teenage children and they have served together in ministry for over 20 years. Ashley oversees both the Children's and Women's ministries at their church and has a desire for people in their body to form deep and meaningful relationships so they can encourage and strengthen each other as they follow after the Lord.
Tracy Kirk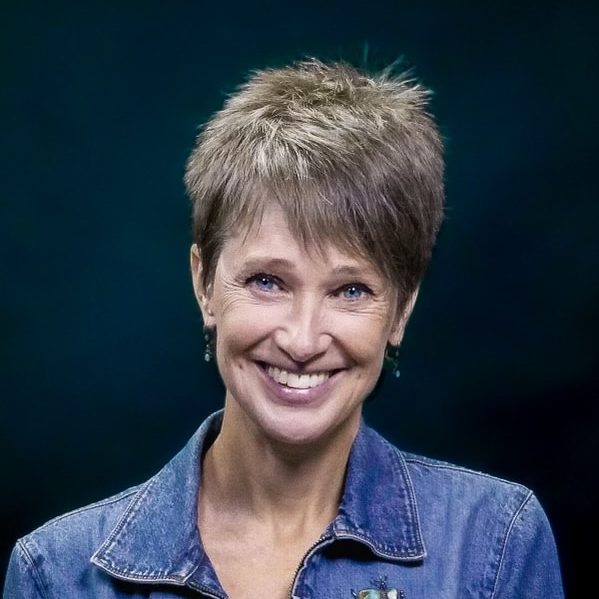 Tracy is married to Pastor Mark Kirk of Calvary Knoxville in Tennessee, and has four beautiful daughters.  Mark and Tracy have been serving the Lord together for the past 30-some years.
Brianne Sternad
Brianne and her husband Mike have have been in ministry for over 15 years. In 2017, they moved from Los Angeles to Mobile, Alabama, to church plant. They have seen and tasted the goodness of God and His faithfulness to the work of Calvary Chapel Mobile. Brianne currently serves as the Worship Leader at CC Mobile, as well as Women's Ministry Director and Children's Ministry Leader. The Sternads have opened their hearts and home to the people of Mobile, and the Lord is doing a great work through their small church. Brianne is also a homeschool mama to their daughters Hannah (10) and Lily (8).
Melissa Rea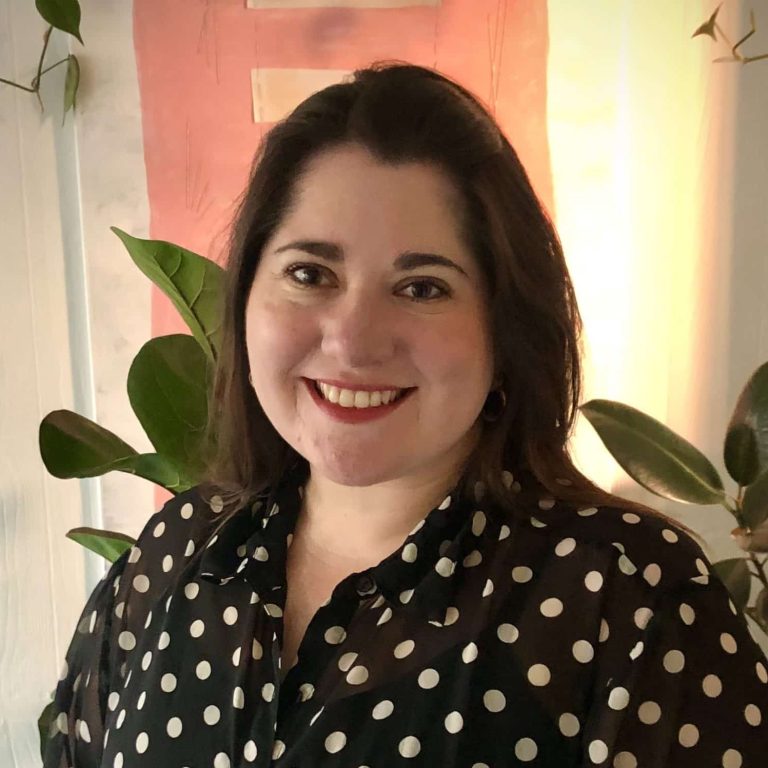 Melissa Rea serves at Calvary Chapel Dothan (Alabama), where her husband Anthony is the pastor since its planting in 2017. They have two children, Emmy and Theo, and enjoy traveling together as a family. Melissa loves reading and all things creative.
Rebecca Warner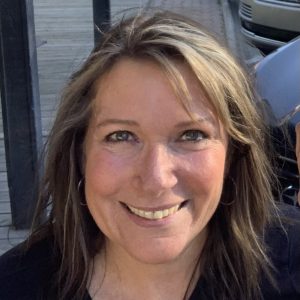 Rebecca Warner met Jesus in California in 1980. She says she didn't know how very lost she was until she was so graciously found! She and her husband Troy moved from California to Lynchburg, VA in 1994 where they planted Calvary Chapel Lynchburg. They still serve there today and Rebecca leads the Women of Calvary ministry, teaching weekly. Her heart is to see women of every age and stage continue to grow in the amazing grace of God.
Kathy Adams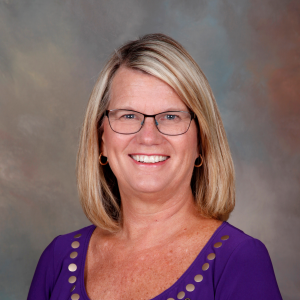 Kathy has served along side of her husband, Sandy Adams, for the past 42 years at Calvary Chapel Stone Mountain.  Leading the women's ministry has given her an opportunity to teach other women God's Word.  Kathy's passion is to equip women to find their gifts to serve the Lord within the body of Christ.  She finds great joy as a mom to her 4 (now married) children.  When she's not at church, you'll find her either "loving on" or "cheering on" her 11 grandkids in all their sporting activities.  Or, she's on the tennis court, her place of "sprinkling and twinkling" to the lost the love of Jesus.