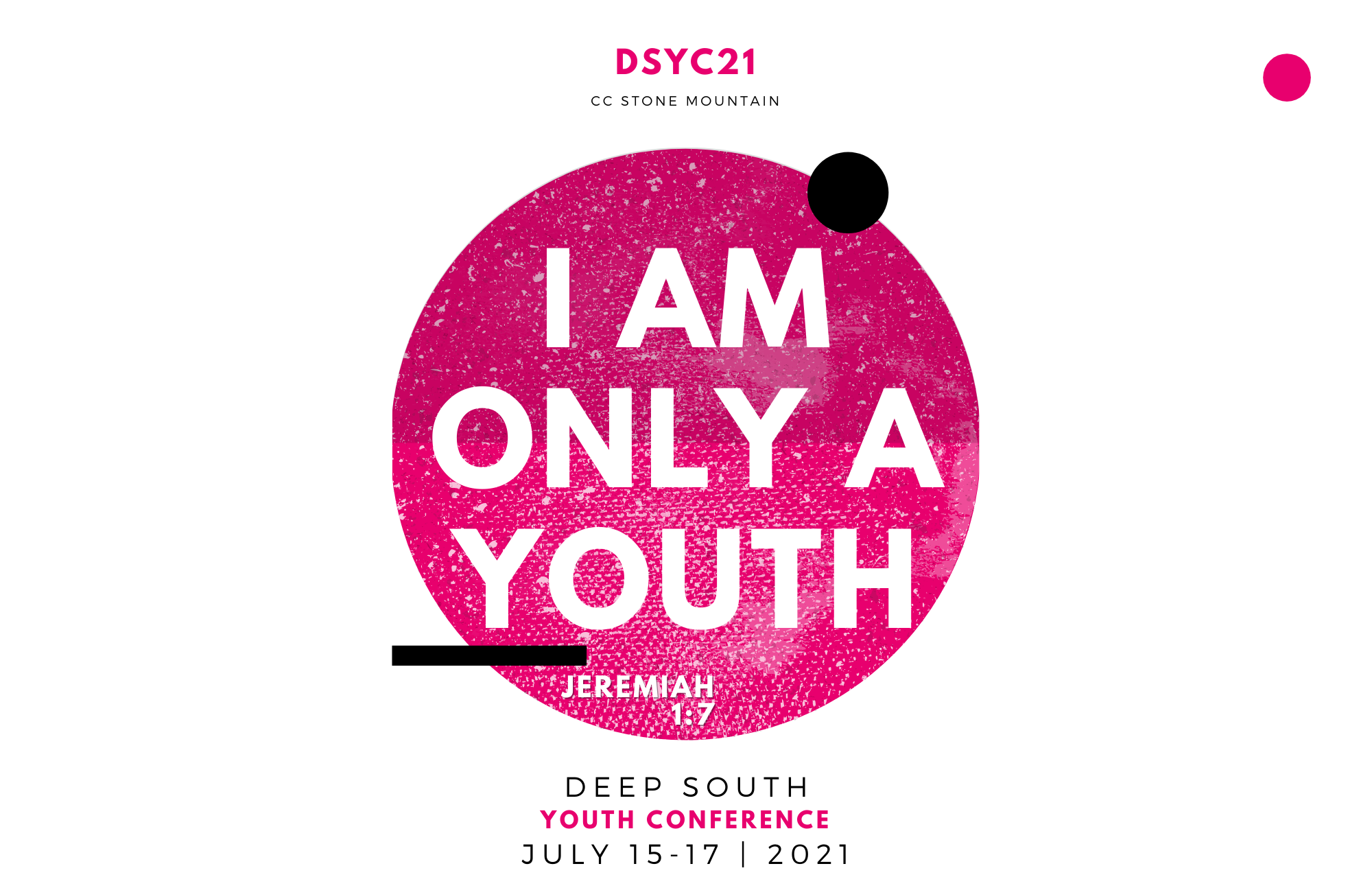 [wpcdt-countdown id="6536″]
CONFERENCE THEME: I Am Only A Youth
We are looking forward to our 2021 youth conference and can't wait to see what God will do in the hearts of our youth. The pandemic has brought many challenges to us all, especially the need of staying connected. We believe it is crucial for us to gather again!
When the Lord called Jeremiah to be a prophet, he responded in Jeremiah 1:6-8, "Ah, Lord God! Behold, I cannot speak, for I am a youth." But the Lord said to me: "Do not say, 'I am a youth,' For you shall go to all to whom I send you, and whatever I command you, you shall speak. Do not be afraid of their faces, For I am with you to deliver you," says the Lord."
Young people often think if they were only older, they could understand the Bible, or share truth with others, or overcome temptation. Too many of our youth are powerless and voiceless. This year's youth conference will be a call to young people to rise up for Christ. Our guest Bible teachers will be Razz and Zak Vazquez from Calvary Chapel Miami, Anthony Rea from Living Water Christian Fellowship in Dothan, Alabama, and Brennan Aschleman from Calvary Chapel Northeast in Columbia, SC. We hope you and your group will join us!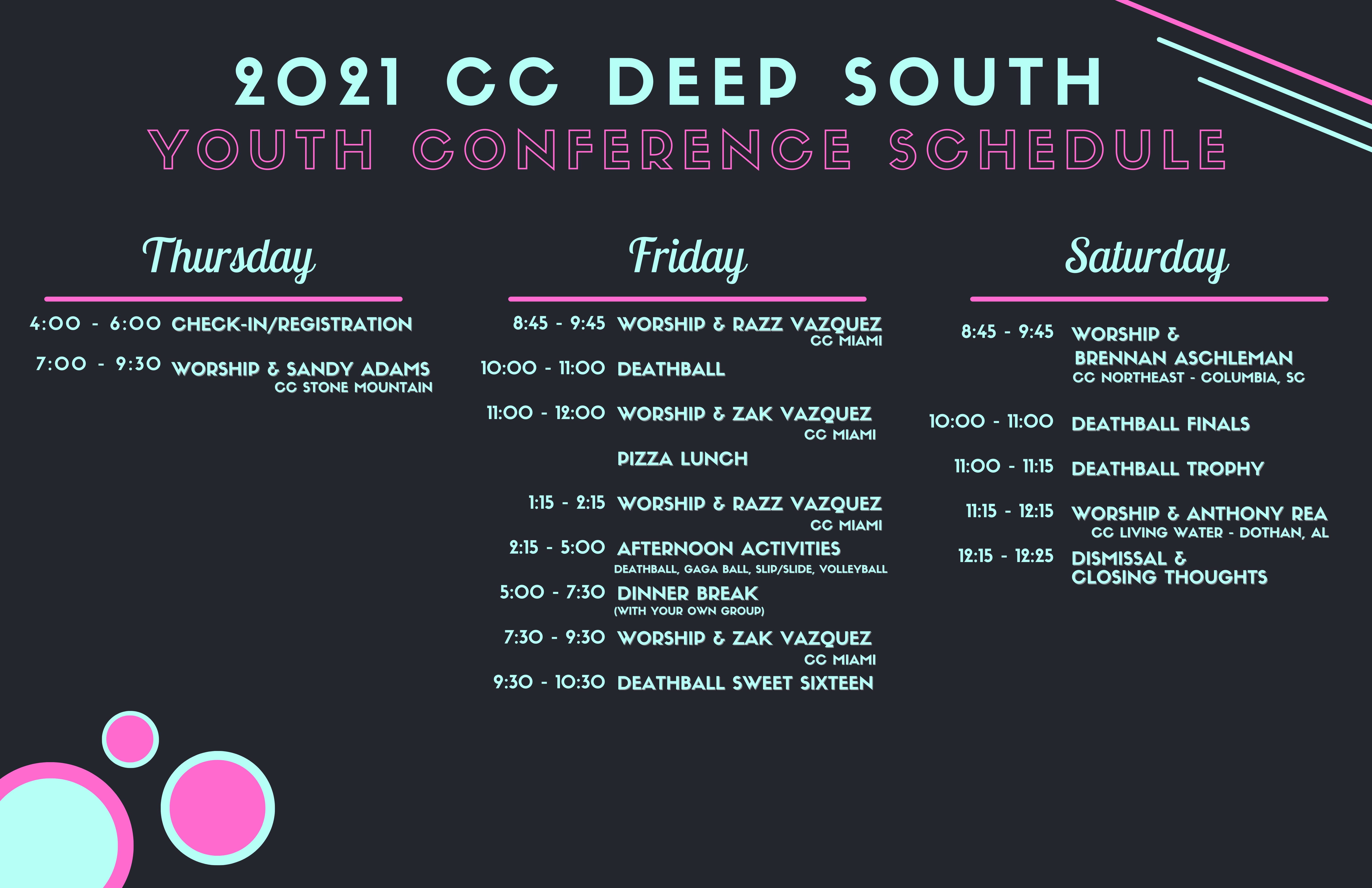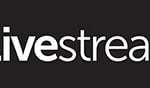 Guest Speakers
Razz Vazquez
Pastor at CC Miami
Zak Vazquez
Pastor at CC Miami
Anthony Rea
Senior Pastor of Living Water Christian Fellowship - Dothan, AL
Brennan Aschleman
Senior Pastor of CC Northeast - Columbia, SC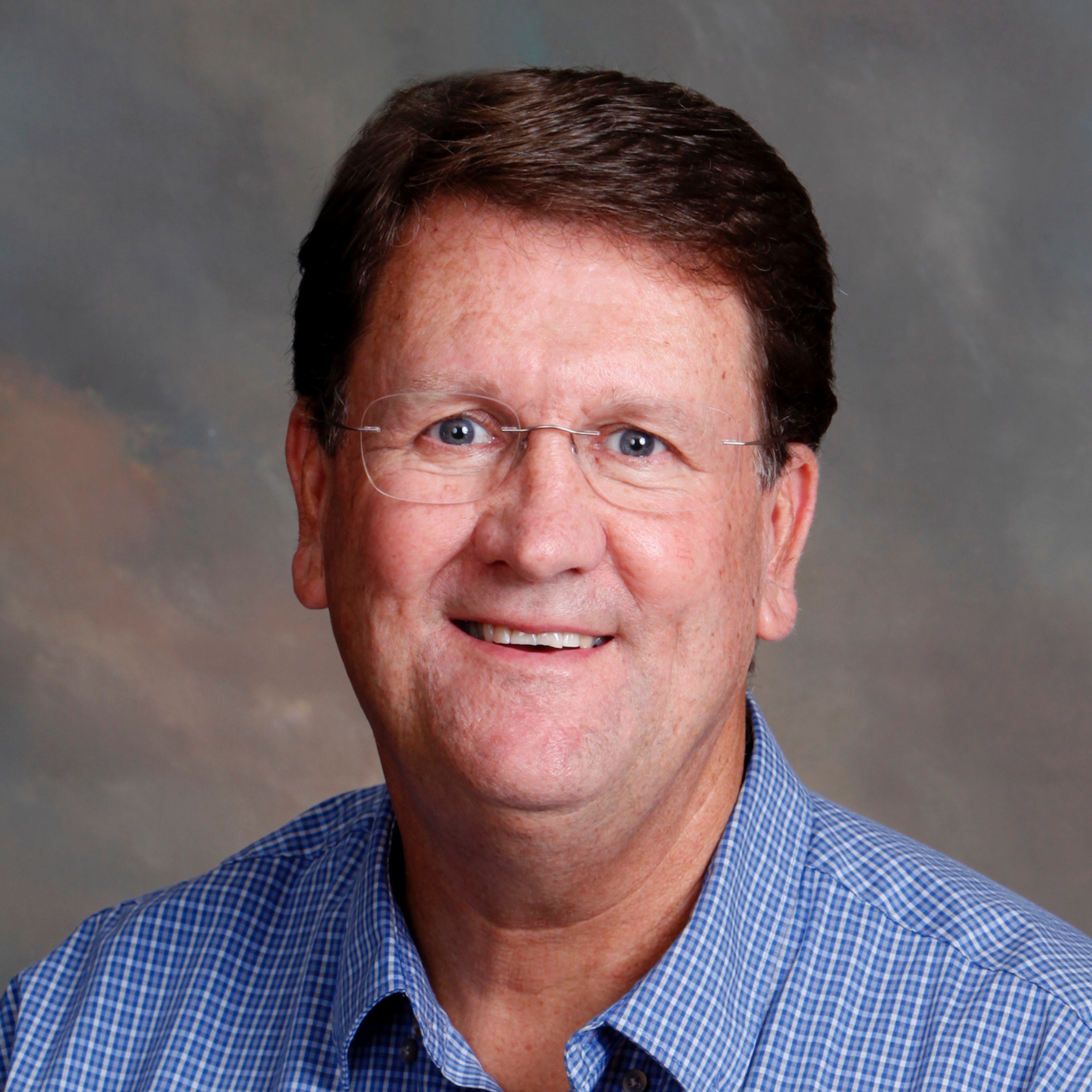 Sandy Adams
Senior Pastor | CC Stone Mountain, GA
Featuring
Deep South Worship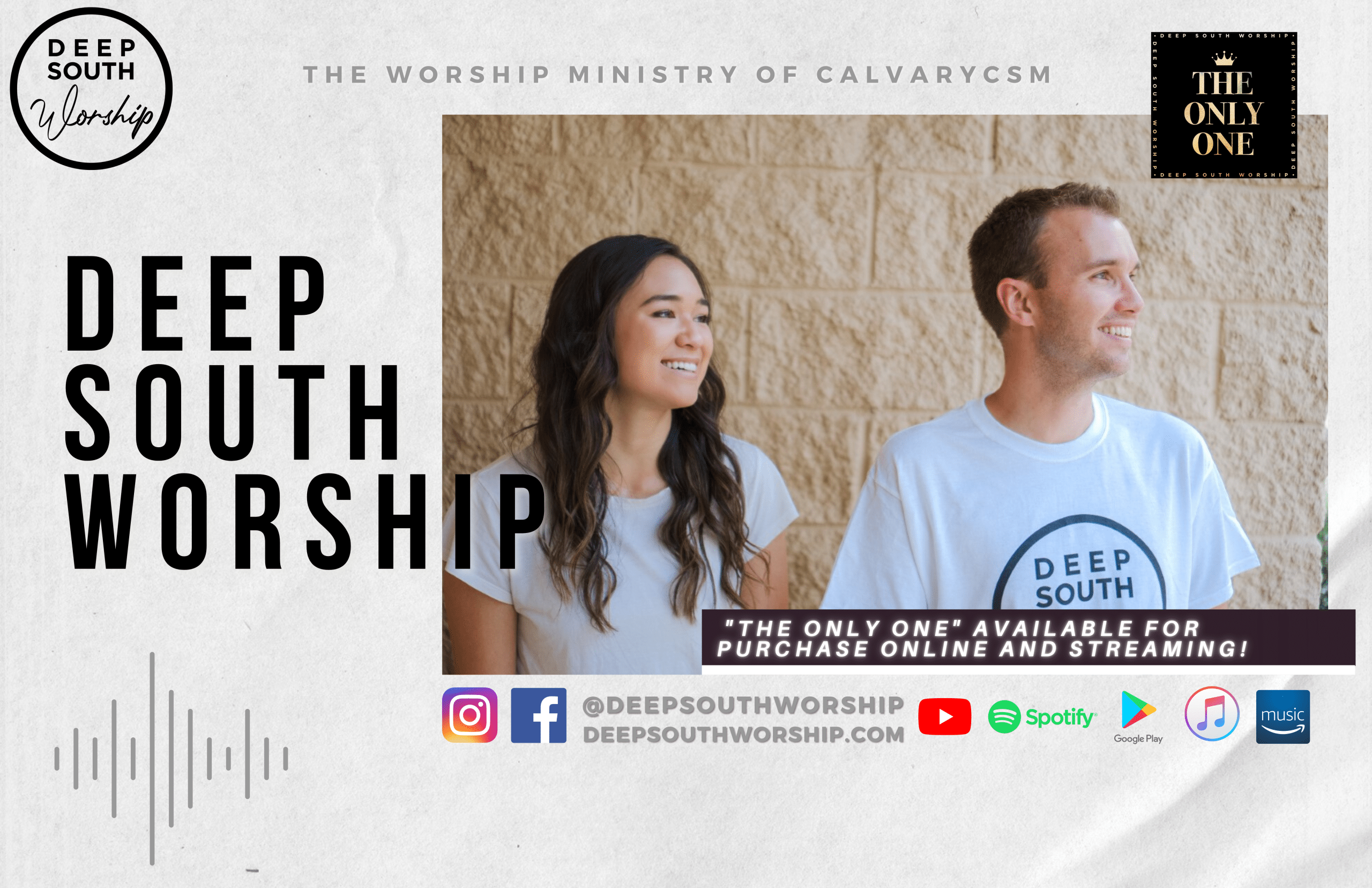 REGISTER ONLINE
We're sorry, but all tickets sales have ended because the event is expired.
REGISTRATION FEE
Cost: $50 per Student | $30 per Counselor
Includes lunch on Friday.
Youth Pastors are FREE if registered by July 4th.
After July 4th, registration will increase to $50 for everyone.

No refunds after July 4th.

REGISTER BY MAIL
Download Registration Form and mail to CalvaryCSM with payment.
CONFERENCE DETAILS:
July 15 | Check In @ 4:00 PM
                 Start Time @ 7:00 PM
July 17 | End Time @ 12:30 PM
HOTEL INFORMATION
Holiday Inn Express: 770-465-8847
Country Inn & Suites: 770-465-6515
La Quinta Inn: 770-736-4723
Stone Mountain Inn: 770-469-3311
Hampton Inn: 678-344-9090  Click Here for Booking Link
CONTACT
Deep South Youth Conference is hosted by Calvary Chapel Stone Mountain, GA.
1969 McDaniel's Bridge Rd
Lilburn, GA 30047
p: 770-736-2828